Image

The Best Pest Control in Eureka for 65+ Years
Same Day and Emergency Service
65+ Years of Local Experience
Pest Control in Eureka
Finding the right pest control company can be tricky, but we're here to make things easy. We offer same-day, next-day, and emergency services to get rid of pests as soon as possible. Whether you're struggling with roaches in the garage, silverfish in the bathroom, or anything in between, Wood Pest Control is the solution for you.
Our exterminators in Eureka will protect your home from:
Ants

Spiders

Scorpions

Earwigs

Wasps

Fleas

Ticks

Silverfish

Roaches

Beetles

Centipedes

Flying insects

Rodents

And more!
Trust Our Experienced Staff
It takes a lot of trust to let an exterminator onto your property, so we ensure that our team is the best of the best. Our staff is friendly, skilled, and always willing to go the extra mile for our customers. We also hold monthly training sessions to keep everyone up-to-date on the latest industry advances. With over 65 years of experience, there's no better choice for pest control in Eureka than Woods!
Image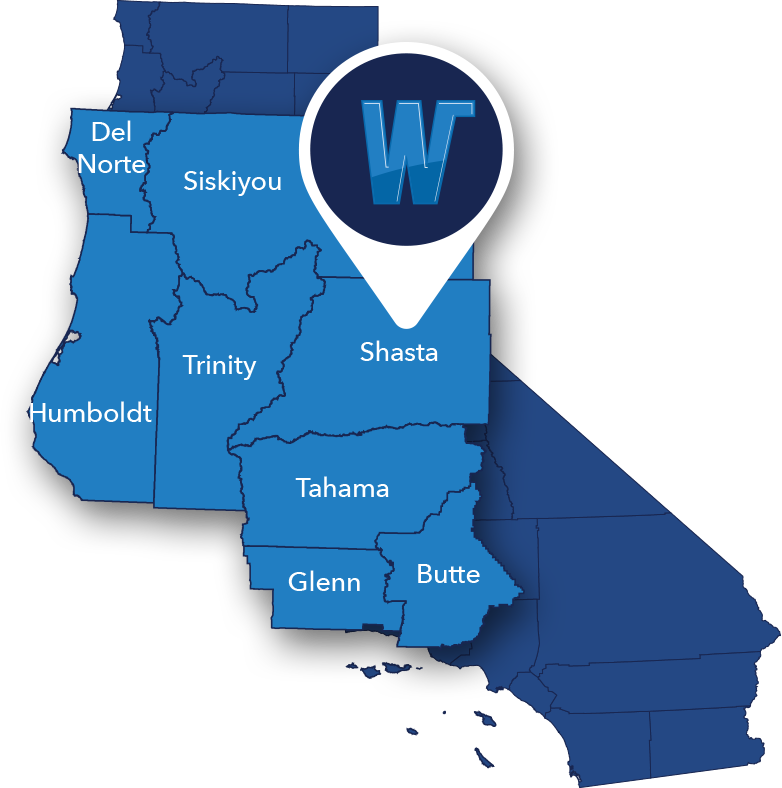 See Results with Custom Treatments
When it comes to pest removal, there's no one-size-fits-all option. That's why most store-bought sprays and traps don't work. Our pest control in Eureka is different. We take the time to inspect your home and understand your needs, then create a custom treatment plan based on our findings. This ensures you get the most efficient treatment possible.
When you partner with us for pest control in Eureka, we will:
Start with a

phone consultation

to learn about your current situation and expectations.

Complete an

in-person inspection

to find where pests are hiding.

Treat around the exterior of your home

to form a protective barrier.

Schedule follow-up visits

to keep your home pest-free.

Remove all reachable spider webs and wasp nests.
Rodent Control in Eureka
Are rats and mice wreaking havoc in your Eureka home? Don't panic! Woods Pest Control is here to save the day with our top-notch rodent service. Our experienced rodent exterminators in Eureka will eliminate vermin and keep them out for good. Check out the benefits of partnering with us:
Free Rodent Inspection: Our team will conduct a comprehensive inspection to identify entry points and nesting areas of rats and mice.
Trapping: We use strategic trap placement, rodenticides, and glue traps to effectively remove rodents from your home.
Rodent Exclusion: Say goodbye to unwanted guests! We will perform expert exclusion work to seal entry points and prevent future infestations.
Recurring or One-time Service: Choose the service frequency that suits your needs to ensure ongoing protection against rats and mice.
Don't let rats and mice take over your home in Eureka. Trust our rodent control service to prevent diseases, protect your family, and keep your home clean. Say goodbye to unwanted guests and hello to a rodent-free environment with Woods Pest Control. Call us today for reliable rodent removal in Eureka!
Bird and Bat Exclusion in Eureka
Eureka's unique city features naturally attract birds and bats year-round, making it essential to prevent their entry into your home. Keep your home pest-free and avoid the headache of infestations with our bird and bat exclusion services in Eureka, California. Our ongoing exclusion services are designed to effectively keep these creatures outdoors where they belong, protecting your property and the wildlife. Say goodbye to the hassle of animal removal with our humane trapping methods for bird and bat removal in Eureka.
Our Bird and Bat Removal/Exclusion in Eureka includes:
A thorough inspection of your home to identify spots where birds and bats tend to roost, ensuring a targeted approach.
Using advanced techniques and physical barriers, seal off doors, crawlspaces, siding, and any other gaps in your home's exterior to create a pest-proof environment.
Ensure the safety of these creatures and protect struggling species by opting for bird and bat exclusion rather than removal.
Experience humane trapping methods that prioritize the safety and well-being of the animals.
Take advantage of our expertise in exclusion services and say goodbye to the headaches of bird and bat infestations. Contact us today to schedule an initial phone call and let us develop a game plan to protect your home from birds and bats while preserving their natural habitats.