Image

Same-Day and Emergency Services Mount Shasta
65+ Years of Local Experience
Same Day and Emergency Service
Pest Control in Mount Shasta
Pest Control in Mount Shasta is an important part of keeping the area safe and healthy. With a diverse array of animals, plants, and insects that call the mountain home, it is essential to make sure that these populations are regulated. If you are looking for pest control in Mount Shasta, consider Woods Pest Control! We have over Woods Pest Control years in business. Our pest control programs treat the following pests. 
Ants
Scorpions
Earwigs
Wasps
Fleas
Silverfish
Crickets
Roaches
Beetles
Centipedes
Millipedes
Rodents
Flying insects
And more!
Image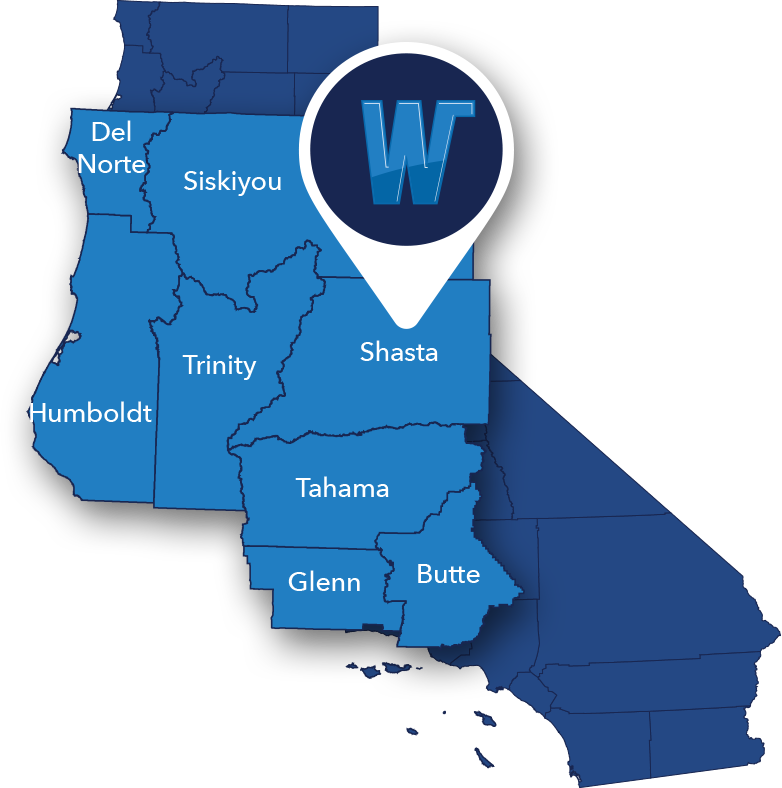 Local Exterminators Offering Quality Pest Control
We offer same-day residential pest control in Mount Shasta to tackle common household pests that disrupt your daily life and endanger your family. When you choose us for pest removal, you can expect:
Expert exterminators: Our certified exterminators will conduct a thorough pest inspection and create a custom treatment plan tailored to your unique situation.
Fast and effective solutions: We provide same-day and next-day services, ensuring you can quickly get back to a pest-free home.
Emergency services available: Don't wait when you discover pests in your home. Our team is ready to assist you with emergency pest control needs.
Comprehensive pest treatment: We handle a wide range of pests, including crickets, fleas, ticks, spiders, silverfish, scorpions, earwigs, and more.
Family and pet-friendly approach: Our treatments are designed to be safe for your loved ones, including children and pets.
Recurring pest control options: Choose from monthly or quarterly treatments to maintain a pest-free environment for the long term.
Exterior protection: We spray around your home's exterior to prevent pests from entering and remove spiderwebs and wasp nests.
Complete satisfaction: Our goal is to provide you with a pest-free home and ensure your satisfaction with our services.
Don't live with a pest infestation. Contact us now to get rid of pests and enjoy a pest-free home in Mount Shasta.
Rodent Control in Mount Shasta
Are rodents causing havoc in your home in Mount Shasta, California? Don't fret, we have the perfect solution for you! Our rodent control service in Mount Shasta is just what you need to ensure a pest-free home. Here are the features that make our service stand out:
Free rodent inspection: Our expert rodent exterminators in Mount Shasta will conduct a comprehensive inspection to identify the source of the infestation and assess the extent of the problem. We leave no stone unturned!
Trapping: Using advanced techniques, we will strategically place traps to catch those pesky rats and mice. Our team is skilled in trapping and handling rodents effectively and safely.
Rodent exclusion: Our rodent control service in Mount Shasta includes sealing off entry points, such as cracks and crevices, to prevent further infestations. We will ensure your home is fortified against these unwanted visitors.
Ongoing service: If you prefer, we offer recurring services to monitor and prevent future rodent issues. Our experts will schedule regular follow-up visits as needed to ensure rodents are completely eliminated from your property.
Don't let rats and mice take over your home in Mount Shasta. Call us today for our professional rodent control service. Experience peace of mind knowing that your family and property are protected from disease-carrying pests. Say goodbye to rodents with Woods Pest Control.
Bird and Bat Exclusion in Mount Shasta
Welcome to Woods Pest Control, your go-to solution for bird and bat exclusion services in Mount Shasta, California. As a local company, we understand the unique wildlife challenges that Mount Shasta faces. With its natural features and climate, Mount Shasta is naturally attractive to birds and bats year-round. We know how to effectively deal with these common pests in your area.
Here's why you should choose our bird and bat removal service:
Ongoing prevention: Our goal is not just to remove the animals from your property, but also to prevent them from coming back. Our exclusion services involve a comprehensive approach that includes sealing off entryways like doors, crawlspaces, siding, and any other gaps in your home's exterior.
Humane trapping: We prioritize the humane treatment of animals. Our experts use humane trapping methods to safely remove the birds and bats from your property without causing harm to them.
Prevent further infestation: By opting for bird and bat exclusion in Mount Shasta, you can save yourself the headache of dealing with recurring infestations. Our reliable and effective techniques ensure that your home remains protected from future bird and bat invasions.
Professional inspection: Our skilled professionals will conduct a thorough inspection of your home to identify the spots where birds and bats tend to roost. This enables us to create a tailored plan to effectively keep these creatures out of your living space.
Don't let birds and bats take over your home. Trust Woods Pest Control for reliable bird and bat removal services in Mount Shasta. Contact us today to get rid of these unwanted visitors and create a safe and comfortable living space for you and your loved ones.