Looking For An Exterminator in Yreka?
Same Day and Emergency Service
65+ Years of Local Experience
Pest Control in Yreka
A few pests here and there might not seem like a big deal, but they can easily turn into a full-blown infestation. Bugs like ants or roaches can use entry points that you don't even know exist, like gaps in your siding or roof vents. Luckily, it's just as easy to eliminate them with our pest control in Yreka! We'll protect your home from:
Ants

Spiders

Scorpions

Earwigs

Wasps

Fleas

Ticks

Crickets

Silverfish

Roaches

Beetles

Centipedes

Millipedes

Flying insects

Rodents

And more!
No Need to Wait With Same-Day Services
No one wants pests hanging out in their homes! With Wood Pest Control, you don't have to wait for relief. We provide same-day and next-day appointments, as well as emergency services. When you need an exterminator, you can count on us to be there!
Image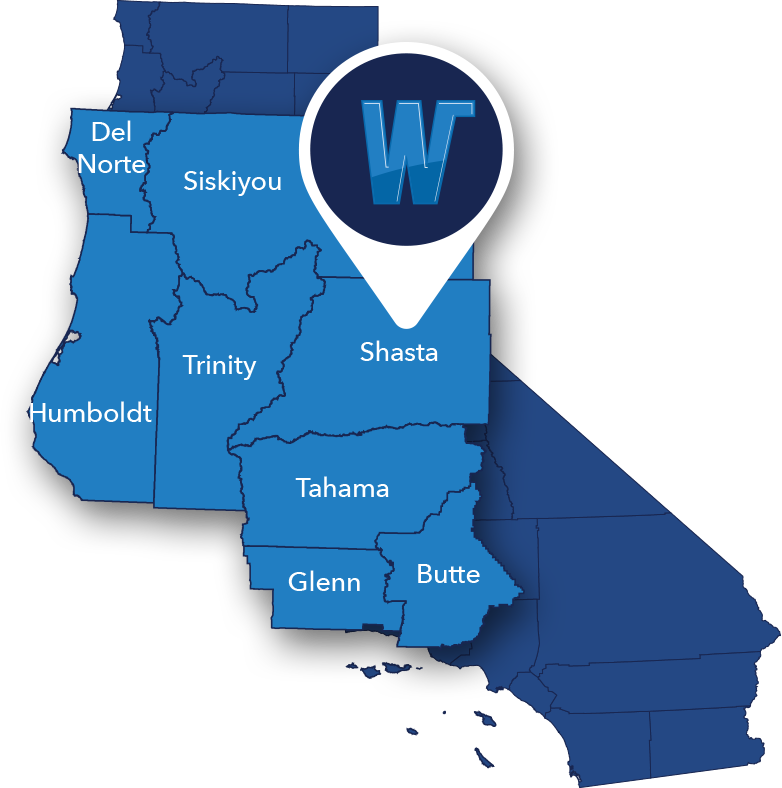 Pest Experts with 65+ Years of Experience
If you're searching for the best pest control company, look no further than Wood Pest Control. We've been in business since 1954, so we've seen it all—there's no infestation too big or too intimidating for our experts. We'll always use the best products to safely eliminate pests and provide free re-treatments between scheduled services if needed.
Our pest control services in Yreka include:
A careful inspection to look for pests, entry points, and other problem areas.
Personalized treatment based on your specific needs.
Exterior treatments to create a protective barrier around your home.
Removal of spider webs and wasp nests from eaves and soffits.
Monthly, bi-monthly, or one-time services depending on what you choose.
Bird and Bat Exclusion Services in Yreka
With over 65 years of experience, we know all the tricks of the trade, which shows in our attention to detail. If you have pests flying around your attic, our bat and bird exclusion services are what you need. We'll block off entrances, install netting, or use sound deterrents to ward off wildlife and keep everyone safe.
Our exclusion services in Yreka include the following:
An initial phone call to learn more about your unique situation.
A thorough inspection to look for entry points and damages to your home.
Personalized treatments to keep critters outside and away from your family.
Repair services to seal around doors, crawlspaces, and other gaps.
Long-lasting protection means you don't have to worry about animals returning.